MEDIA RELEASE: Nelson – Tuesday November 25, 2014 – Three BNI chapters from the Nelson region have collaborated for the first time to help support the Fashion on Morrison charity fundraiser for Nelson Tasman Hospice Trust. BNI members from BNI Network @ 9, BNI Nelson Originals and BNI Business Boosters assisted with ticket sales, offers of service, organisation and modelling for the event held on 13 November. The highly successful Fashion on Morrison event raised $8,500 for Nelson Tasman Hospice Trust through ticket sales and a charity auction.
Fashion on Morrison is an annual event and this year it was decided that hospice should be supported. BNI were brought on board in part because they are national partners to Hospice NZ. According to Nona Jackson, Centre Manager for Morrison Square, BNI were a natural choice to work with due to the wide network of local businesses that could be appealed to for help with this big project.
"Our goal was to create an event which was supported by local business and gave back to our community specifically the Hospice; the fact that BNI are a national supporter of Hospice NZ made it a great fit," says Nona. "A special mention has to go to BNI Director Consultant Stephanie Millar who was a fantastic advocate for the project throughout and endeavoured to get as many of her members on board as she could".
Stephanie says the event was highly successful with generous local business folk from the BNI network and staff from the Hospice modelling clothes and volunteering to support the evening. "All proceeds from the night including 100% of the ticket price went towards the Hospice Trust," Stephanie says. "We raised $8,500 which is a fantastic result for the vital service that the hospice provides our community."
Frans Dellebeke, Hospice Manager for Nelson Tasman Hospice Trust, says once again the BNI members in Nelson have excelled themselves on behalf of the Nelson Tasman Hospice. "The amount of time and effort by the BNI team was incredible," Frans says. "Simply put, a fantastic effort by the organisers, models and all the other organisations who contributed big and not so big."
Thanks to BNI member Caroline from Caroline Crick Photography who donated her services.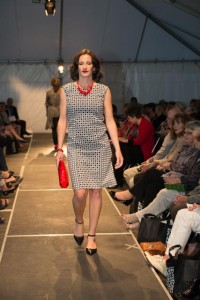 Mariana Phillips, BNI Network @ 9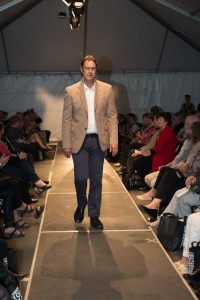 Ross Alvey, BNI Nelson Business Boosters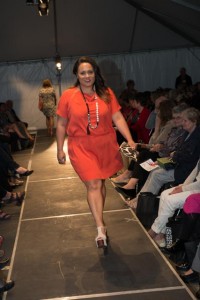 Katarina Campbell, BNI Network @ 9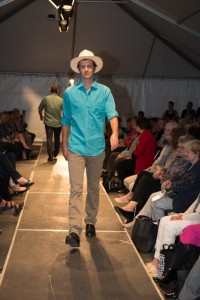 Robert Styles, BNI Network @ 9