Dr Ivan Misner, Founder and Chief Visionary Officer of BNI, has been fortunate enough (through a series of referrals) to spend time with Sir Richard Branson on Necker Island (Sir Richard's private island).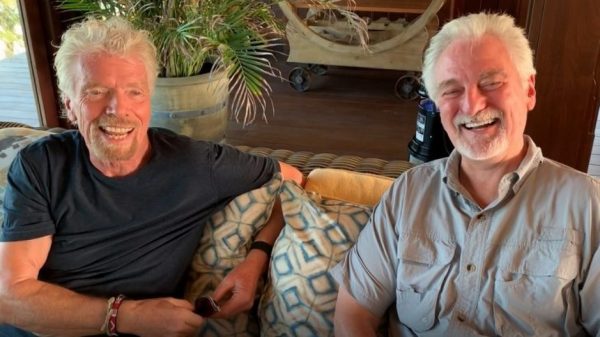 For those who don't know anything about Sir Richard Branson, he is one of the world's most flamboyant entrepreneurs. His Virgin brand started with Virgin Records then grew to include Virgin Megastores, Virgin Atlantic, Virgin Rail Group and Virgin Galactic. The Virgin Group controls over 400 companies in various fields. As an adventurer he has set world records in balloon flights and on the water. He is also a philanthropist in areas like poverty, climate change and nuclear weapon elimination. Currently his net worth is in the billions.
In the time Ivan spent with Richard, he found him to be personable, intelligent, surprisingly humble, and very direct. All qualities he felt must have helped Richard to be so successful.
In thinking about the qualities he observed Richard had, Ivan distilled 5 takeaways from Richard he believes would help us in life and BNI. Let us have a brief look at each one of them.
Connect with people
Whether people are employees, business leaders, politicians, or waiters, when meeting them try to connect in some way. Even though Richard is very busy, and everyone wants his time, he makes the effort to connect with everyone he meets. It makes him come across as very genuine. In BNI it would go a long way to connect even in some small way with everyone at the meeting, including visitors.
Be gracious
Richard is very courteous and kind with everyone. How we treat others, especially those in "lesser" roles or positions can be an indication of how we are in treating other people. If we are rude to waiters, what does that say about us and our real nature?
Be a good host
Richard is an amazing host. He cares about everyone's experience and it's important to him that they are having a good time. This is something we could learn from. Are we a good host to visitors? Are we a good host to new members? Do we walk up to them and ask, how are you enjoying this so far? Do you need any help?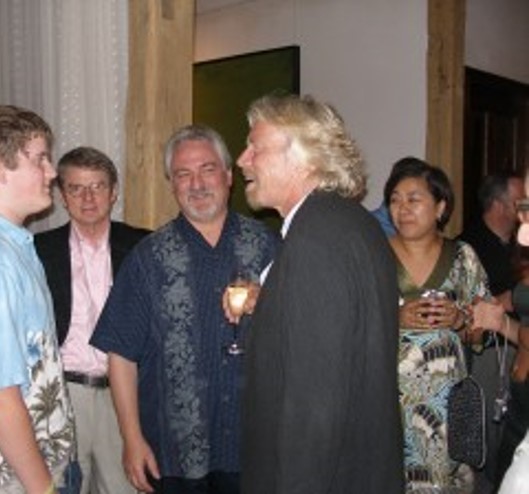 Be tolerant
Richard Branson is very patient. Person after person can ask for selfies with him and he's not flustered. How are we with our fellow members, especially the ones that we may not see eye to eye with? It's inevitable, that when we bring together a large diverse group of strong-minded entrepreneurs, we won't always agree and/or like each other all the time. BNI helps us to be tolerant of others and recognise that our opinion is not always right or shared by all. Try to see it as your issue and try not to let your personal feelings or misconceptions impact the way you interact with your fellow members.
Relax and have fun
Richard believes that even if you are working, relax and have some fun. He thoroughly seems to enjoy business and he enjoys life. Sometimes there are challenges but overall you have got to have fun. BNI is the same. It's a great place to build your business but you have also got to enjoy it as much as possible. If you are part of a BNI meeting that is really organised and your cheeks hurt from laughing so much, you know you are in a great chapter. You've got to keep the fun in the fundamentals.

Summary
Ivan believes that Richard Branson has really high emotional intelligence or EQ and that goes hand in hand with high IQ. It's one thing to be smart in business but another to be good with people. Learn to do both and you will be rewarded emotionally, and it may well improve your profitability as well.