Looks like we made it…. So sung Shania in "You Are Still The One".
We've made it through the past 2 years and can now see the light at the end of the Covid tunnel.

It is true, things aren't back to normal, but it feels much more like business as usual.

Our chapter got through online Zoom Meetings, lockdowns, vaccine passes, MIQ and while it shook us up, we got through "Together". Now we are almost out the other side of Covid, it's time to celebrate. How can we do this?
BNI BetterTogether Visitor Days
Who feels our chapter could do with a celebration that brings the chapter a shot of adrenaline?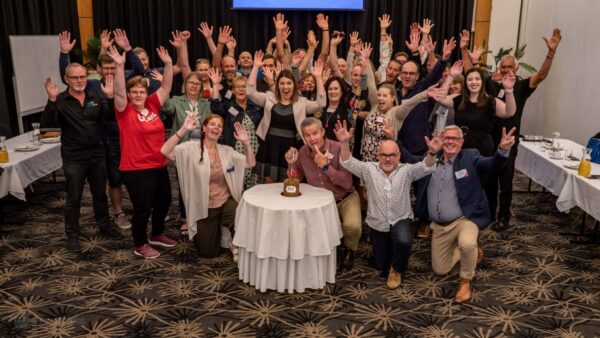 We haven't been able to have a Visitor Day for over two years but when we could, a well organised Visitor Day created fun, teamwork, business opportunities and new members for the chapter, potentially taking the chapter out of a holding pattern and up to a new level.
Why Are More Members Better?
Here are some stats (watch the Accountants pay attention).

This slide shows moving our chapter from one membership level to another, benefits everyone. All for the same price.
What Does This Mean in $$
While this is an average, it's based on worldwide real numbers.
Doubling Your Referrals Partners from 25 to 50, increases Revenue on average 76% per Member.
Dr Ivan Misner is quoted as saying….
I'm proud that our culture of Givers Gain® gave us strength and confidence to face the challenges of 2020/2021.
I encourage you to reach out to a business in your community and introduce them to your Chapter, show them how a group of like-minded caring people can help them grow and be successful.
Show them how we can be BetterTogether!
How?
Show of hands, who would like to have BNI BetterTogether Visitor Day in, say, August?

OK, our BNI Director Consultant has the kit on how to run a successful Visitor Day so let's put the date in our diaries and the Leadership Team will get in contact with them for their support to run the day.
In the meantime, invite visitors as normal!